I will use all possible legal avenues to help ensure your freedom. When your freedom is at stake
do not take risks, hire an experienced trial attorney that produces great results.
HIRE DANIEL HINICH FOR SKILLED REPRESENTATION
Daniel Hinich - Criminal Defense Attorney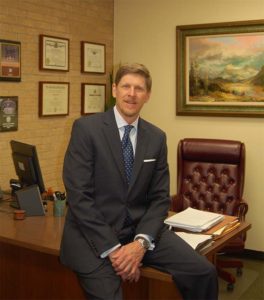 I grew up on the south side of Chicago. That's where I learned a lot about what's going on in the world in terms of criminal justice. I don't practice criminal law as some theoretical exercise. I know the impact a criminal case has on you and your family and I want to help get you out of your situation.
My approach to every case is to prepare as though your case is going to trial. When I prepare a case this way, I find I get the best results for my clients.  I believe you have to be thoroughly prepared for every option or eventuality.  I communicate with my clients and I listen to their concerns. I know how to handle every aspect of the criminal law including case investigation, motions, hearings, negotiations and trials to get you the best possible results.
I started practicing law in 1991 at the Chicago Legal Clinic. I handled many types of cases but found my true passion was for criminal defense.  After a time working at a personal injury law firm gaining major jury trial experience I decided to go out on my own.  In 1996 I started the Law Office of Daniel D. Hinich concentrating in criminal defense since then. All told, I have over 25 years of experience practicing law and I will use every bit of it to give you the best defense possible.
Criminal Charges We Defend
All Misdemeanor Offenses
Assault and Battery
Attempted Murder
Burglary
Clemency in Illinois
Domestic Violence
Embezzlement
Expunging Criminal Records
Federal Crimes and Charges
Felony Narcotics Cases
Illinois DUI
Illinois Traffic
Misdemeanor Drug Charges
Mortgage Fraud
Murder
Robbery
Sex Crimes
Theft
UUW & Aggravated UUW
Violent Crimes
Weapons Charges
White Collar Criminal Cases
What I offer to our clients
Over 25 Years Practicing Law in the Chicago Metro Area
I Will Fight for Your Rights
I Handle All Aspects of Your Case
Private Law Practice since 1996
Determined and Gutsy Criminal Defense of Every Client
Always Prepared for Your Case
In-Depth Investigation of Every Criminal Charge
Seasoned Attorney with Long Record of Trial Success