Domestic Violence Charges in Illinois
Domestic violence charges are serious business in Illinois. Per the Illinois Domestic Violence Act of 1986, the law covers virtually any type of relationship two persons may enter. Relationships protected under this law include:
Spouses (and ex-spouses)
People in a dating relationship
Parent/child (or stepparent/child)
Blood relations
Roommates/former roommates
In addition to a domestic violence charge, it is not uncommon for the state to add a charge of battery. Multiplication of charges is a common tactic used by the prosecution, one which Daniel D. Hinich knows how to fight.
How Serious is a Domestic Violence Charge in Illinois?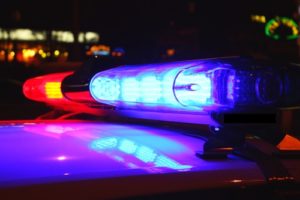 The Illinois law is written such that each domestic violence charge may be different, depending on the level of violence employed and the harm done. Thus, a minor altercation that results in domestic violence charges may be treated as a Class A misdemeanor with up to one-year incarceration.
However, if the charges are Class 4 felony, the penalty for a conviction is between one and three years in prison. If a Class 2 felony, the sentence for a conviction would be between three and seven years.
In addition, if there is a previous conviction; or there were aggravating circumstances and the state criterion is met, the prosecutor can request additional prison time up to 14 years.
So a Domestic Violence Charge is serious.
Charged with Domestic Violence…Call Daniel D. Hinich
Daniel D. Hinich has been serving Chicago and Cook County, Illinios for 25 years. He started his firm, the Law Offices of Daniel D. Hinich in 1996 and in that time has established a reputation for fighting hard for his clients.
His office is conveniently located at 17926 Halsted Street in Homewood. From this office, Hinich and his associates serve the communities of Markham, Joliet, Bridgeview, and more. Every case is given the respect and attention it deserves and initial consultations are free.
If you have been arrested and charged with Domestic Violence, call Daniel D. Hinich right away. The sooner you have a seasoned advocate on your side, the better off you will be. You must get your defense strategy started right away or you could be facing serious time.
Don't wait. Call now. 312-465-8000.