Shoplifting and Retail Theft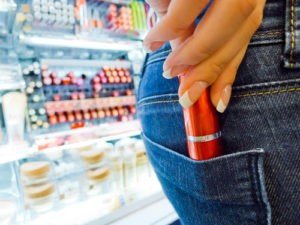 Shoplifting, as well as retail theft offenses in Chicago, are prosecuted strongly by the authorities because of the large quantity of theft that occurs available annually. Theft happens when one takes items from a store that do not belong to them or changing the price tags on items in an attempt to get an item for less than it's full value. Even a basic, unexpected incident or misconception could lead to criminal charges and penalties. If you are facing charges for retail theft, then you need to seek advice from an experienced criminal defense attorney.  Call Daniel D. Hinich – A Criminal Defense Attorney near the Markham, IL, Joliet, IL, Bridgeview, IL and South Chicago Courthouses.
Is Shoplifting a Misdemeanor?
Many incidents of shoplifting are charged as misdemeanor offenses, which include taking items valued at less than $300. A shoplifting charge may be taken into consideration when looking for future work by a prospective employer. It can create professional licensing problems and difficulties. If this is a repeat infraction or involves retail property of a higher value, felony charges can always be filed, and your freedom could be in jeopardy. Regardless of the facts, you will need experienced legal advice on your side.
Have You Been Detained for Retail Theft? Will You Go to Jail? Daniel D. Hinich can Help You Figure It Out, Learn about the Consequences of Theft!
While shoplifting or retail burglary might seem like a small offense to some individuals, when you have been apprehended and prosecuted it can have a significant effect on your life.  Even if your theft is a first violation of the law, the devastation can be lasting. The possible penalties for theft consist of; jail time, lost wages and high fines. Most individuals think that the criminal situation is the end of the problem and that being arrested for retail burglary or shoplifting is not a big deal, but it can ruin your reputation and your resume.
If you have been apprehended for robbery, shoplifting, scams or fraud retail crime it is important to call us immediately, we can help.
Call Daniel D. Hinich Today – He is a Criminal Defense Attorney defending people's rights in Markham, IL, Bridgeview, IL, South Chicago, the South Suburbs of Illinois and Joliet, IL.